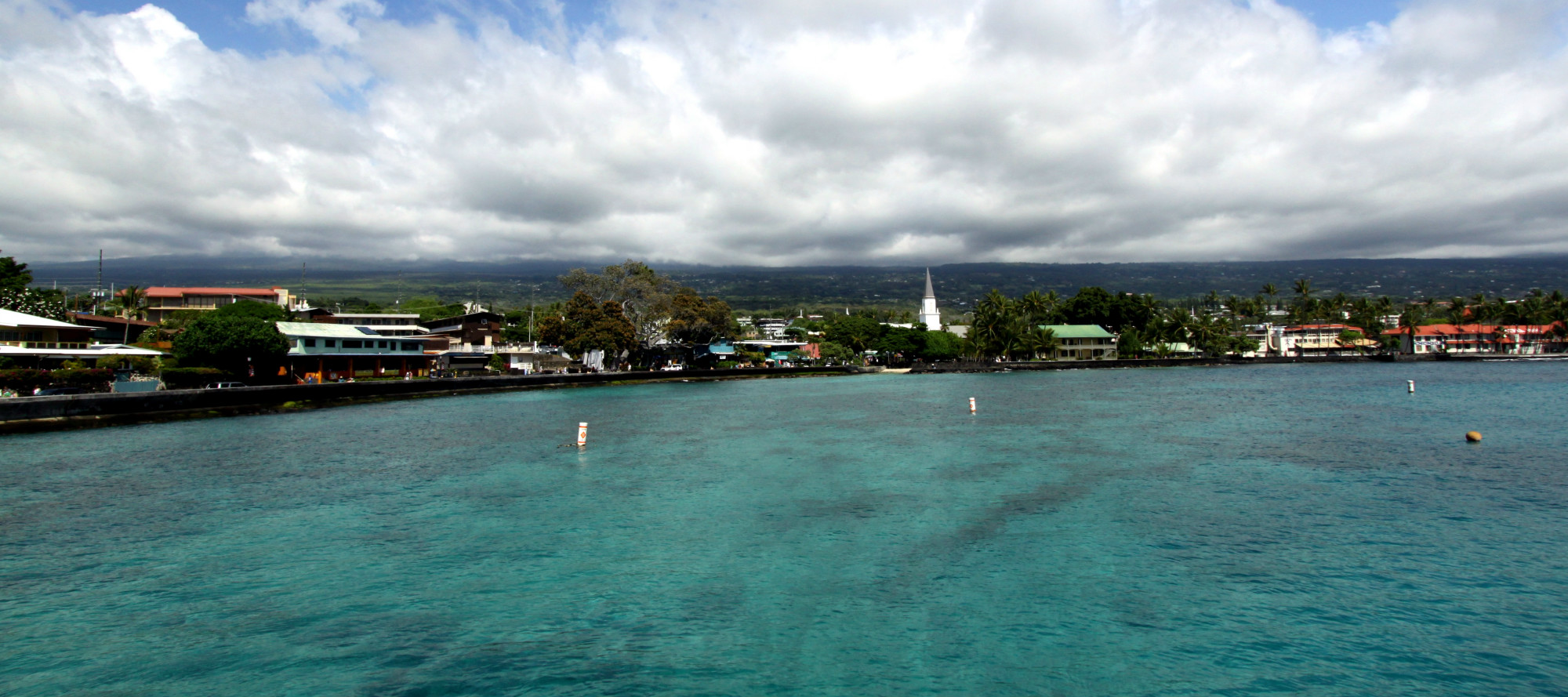 Kailua-Kona, like the Big Island of Hawaii itself, has its own brand of personality and pace. It's not a big touristy city, and you will generally avoid the crowds that might be found on some of the other islands, except maybe when a cruise ship disembarks. What you will find is a beautiful, friendly and sun-drenched seaside town that prides itself not just on its world-famous coffee, but on its special way of life.
Kona, on the west and leeward side of the Big Island, is known for sunsets, surf and snorkeling – some of the best in the world. It's a bit on the laidback side, which contributes to Kona's distinct character. Visitors and locals love the farmers' markets, and the farm-to-table offerings in Kona restaurants. There are cafes, brew pubs, wine bars and wonderful shops for browsing and seaside streets for strolling.
Kona's restaurant scene has something for everybody. There's cuisine representing all parts of the world, with a wide range of price points, many of them affordable. Fish shacks and grills with a view dot Alii Drive. And there's plenty of Asian cuisine, along with barbecue and burger joints, and lots and lots of great seafood. Families will love the outdoor luaus at area resorts, with tiki torches, dancing, storytelling and island culture.
Kona's many cultural, historical and ancient Hawaiian sites are a big draw. There is Hulihee Palace, the last royal palace in the United States. The palace was originally built of lava rock. Ahuhena Heiau is a temple complex restored by King Kamehameha the Great, where he spent his last days. Kaloko-Honokokhau National Historic Park is a coastal park with early Hawaiian temples, fishponds, beach and wildlife, where visitors can see how Hawaiians once lived in an island settlement. Kealakekua Bay, to the south, is where Captain James Cook first set foot on the island in 1778 and where he was eventually killed.
Kailua Kona offers a great base from which to enjoy the Kona coast. Visitors and locals rave about the beauty and the peace and quiet. The coastal landscape can be a bit stunning at first sight, in that it is dominated by black lava rock. It almost feels like another planet as you drive from the airport. But the stark beauty of black lava rock quickly meets lush flora and palm trees, and the most beautiful ocean blue in one direction and the greenery of inland mountains in the other. The calls of so many exotic birds are accompanied by the sounds of waves crashing or lapping the shoreline. And then there are those Big Island beaches. Kona is minutes from some of the world's best. Sun worshipers love Hapuna Beach, with its soft sand and clear water. With beautiful white-sand beaches, Maniniowali Beach has been called the Caribbean of Hawaii. The small King Kamehameha/Kamakahona Beach is right in downtown Kona and a great spot for family snorkeling.
And speaking of snorkeling, the Kona coast has some of the best in the world. Here's a list of some of Kona's best snorkeling spots. There are all kinds of snorkel boating day tours that can take you to the most remote sites and serve you lunch and afternoon drinks. Mountain bikers can also take tours to explore the Big Island's amazing inland beauty, and even ride down a dormant volcano. The Kona coast is a hiker's paradise, with trails that lead to beaches, historic sites, through lush forests to waterfalls and through lava tubes. And coffee enthusiasts will make the trip up the tropical slopes to coffee farms and plantations for tours and tastings. Golfers can play some of the world's great coastal courses. And the Kona coast is also known for diving, sailing and, of course, the whales and dolphins that swim in full view in season.  
In October, some of the world's toughest and fittest athletes descend on the island for the world-famous IRONMAN™ World Championship, the grueling triathlon, which starts and finishes at Kona's Kailua Pier.
With its leeward location, Kona is one of the drier and sunnier cities in the United States, which stands in contrast to Hilo, on the other side of the island, which is one of the wettest cities. The Kona coast is shielded from winds by Mauna Loa, which results in clean air and calmer, clear waters for great snorkeling. Temperatures are always pleasant, usually somewhere near 80 degrees. There can be plenty of clouds and an afternoon shower, but those will quickly clear into the bluest of Kona coast skies. Aloha.
Endless ocean blue, shady green palm trees and a fresh or saltwater pool can solve anything!
See Kailua-Kona up close and personal in Casa de Emdeko #138! You're mere steps away from all the action that Kailua-Kona has to offer. Book your stay with us as soon as possible before our calendar fills up. We're here to answer any questions you may have. Aloha!
CONDO DETAILS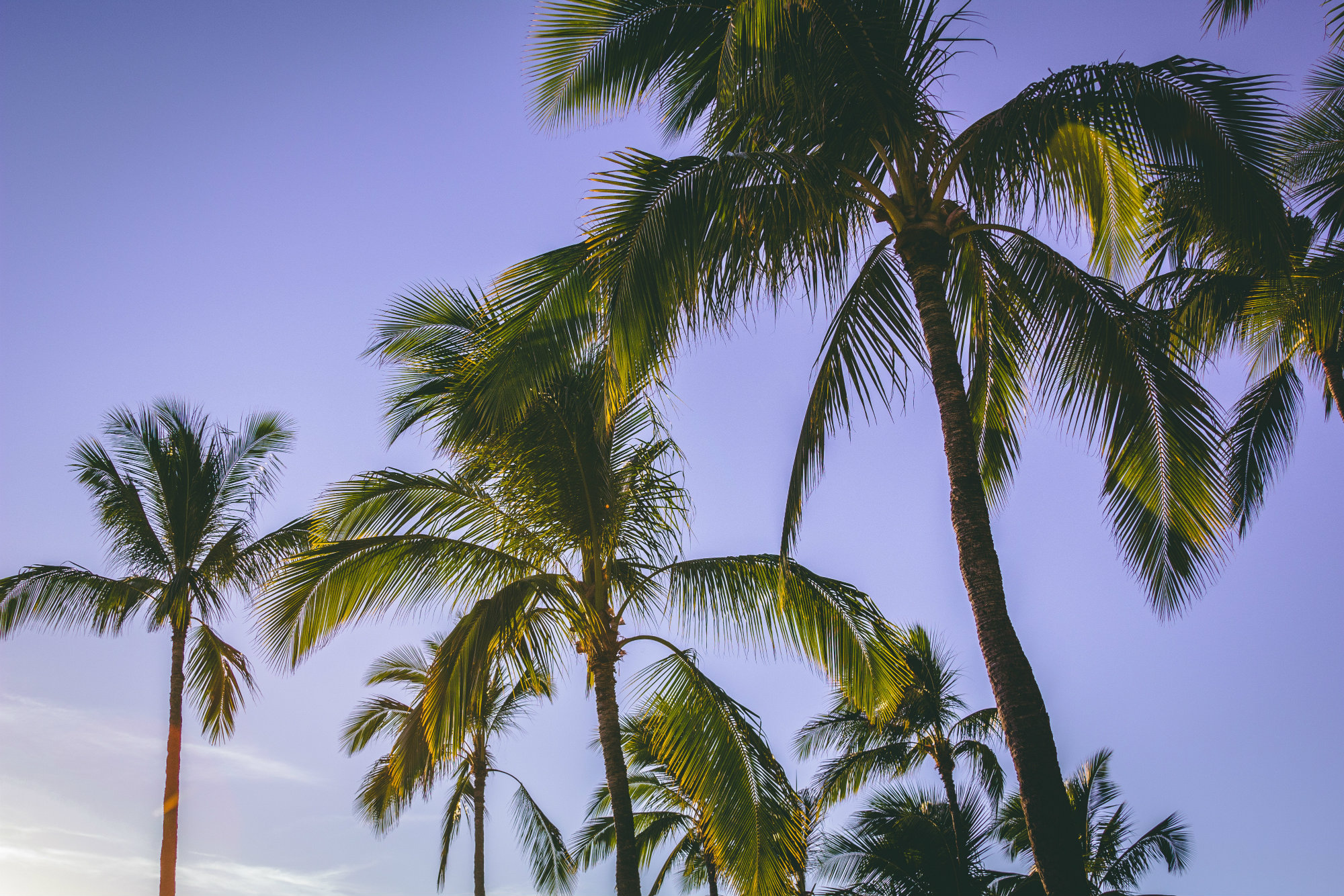 MAKE YOUR BOOKING NOW FOR YOUR STAY
Casa de Emdeko #138 is the ultimate destination for your exotic vacation